Did a quick playthrough of the main plot so far and quite happy with the generally bug free (or bugs that were easily fixable) experience. Some quick screenshots follow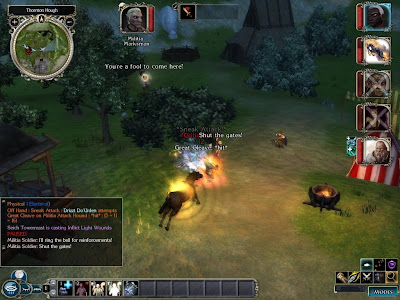 Shot of me attacking the militia camp from the front. As you can see most of the party died...


Seich and the new companion Zabados argue theology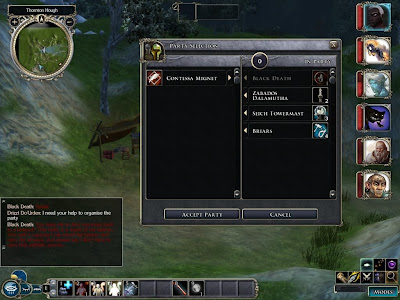 Quick shot to show that now there is a party roster interface - handled by talking to your horsey and getting him to ferry companions between your position and a hideout. So the party can be more fluid. But you will be limited to BlackDeath + 3 companions, so who you have could impact on the story/insight you get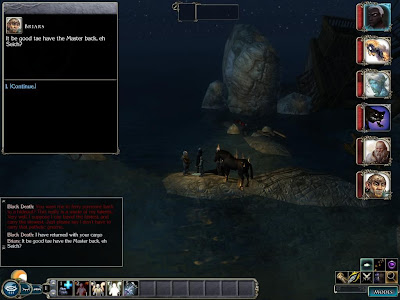 This simple shot was only intended to show a new system I've been working on - whenever you change your party composition, there is a random chance it will spark some party interaction - here, Briars talks with Seich about how happy he is having his Master/Mistress back. SImimlar discussions will happen randomly at/during rest.