Man, seems like I've been at this area for ages... when in reality it's only bee the past week and a bit, buit al lthe time on the toolset spent fiddling with it. No matter how many times I tell myself to make smaller exterior areas, and no mattr how much I deliberately underestimate the area I need, I always end up with it a little too open . But. finally feel like it's getting there now - the
screenshots early in development
at least give me a nice record of how this has come on now. So now it's almost there...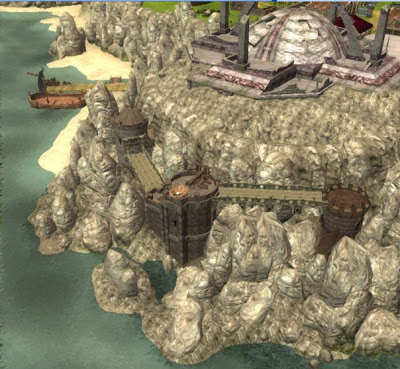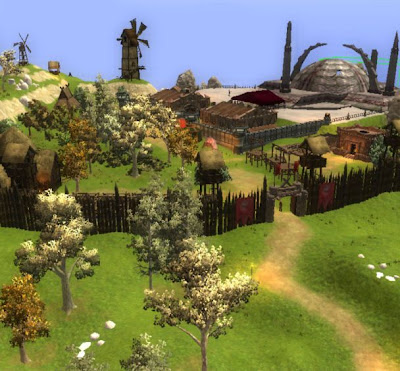 Been an odd area to build as there's very distinct parts - open trail through grassy mountains, open woodland, fortified camp, beach and rocky area. All meant it needed planning - placing cliffs along the tile borders to maximise the number of textures I can use in adjacent tiles.
Needed a break from area building so loaded up Temple of Elemental Evil - man, I'd forgotten how much Iliked that game. It's a pretty amazing recreation of turn-based D&D - which I know is why some people didn;t like it. I'd love to be able to build in the turn based tactical elements from that into NWN2 to make it feel less like an arcade game sometimes..
Speaking of strategy, has anyone played much with the variables to change how enemies act - e.g. using stealth, or preparing ambushes etc? Not something I've delved into beyond setting their magic usage to 100% - anyone have experience with this? Does the Ranged variable work well - which sets their behavious to use ranged weapons by preference, and to find postions to fire from 'intelligently'?